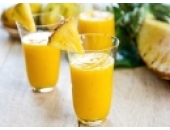 On the hot summer afternoon, a glass of milk and coconut Smoothie up a cool and delicious aroma will give you the feeling like in heaven.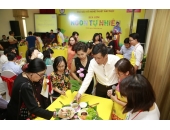 Celebrate 91 years of Vietnam Revolutionary Press (21/06/1925 - 21/06/2016), Morning 19/06/2016 City Journalists Association. HCM - Correspondent Club of Art and Culture in collaboration with Nestlé Ltd. Vietnam-label program MAGGI organization "Journalists for the culinary arts" theme "natural delicious...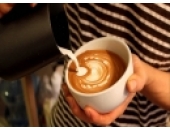 First it must be pure coffee not brewing any type of soaked soybeans, which cornstarch. To ensure this, please ask the seller milled in place for you to see. It was good preparation to proceed to make delicious coffee blend.