In all these ways, the take away coffee dispensing coffee grinding stone was easy to make, with the materials you can easily find on the market & in coffeesieusach.com. Cafe grindstone brought little bitter taste of coffee, the sweetness of the syrup bit of cream and fat. Enjoy a cup of coffee in the summer grind stone is one of the other ways you can solve most quickly.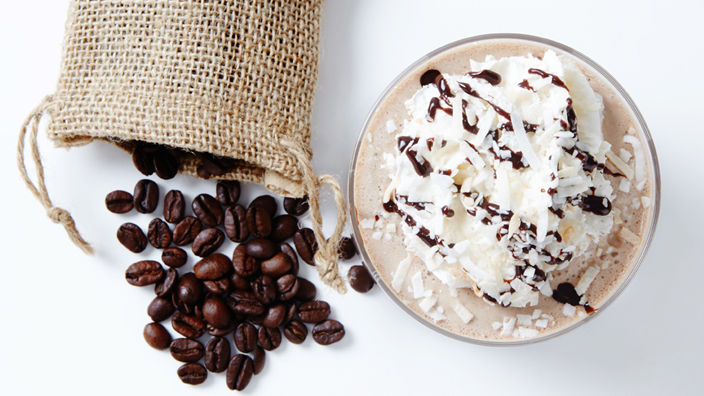 Use syrup for sweetening the coffee cup grindstone, to produce bitter coffee and vanilla powder to create dense and creamy cup of coffee to grind stone. Add cream sprayed on top is to create fat, daily cup of coffee for this grinding stone. Mixing cafe simply take away this easy to do, you can practice at home. Milk is used for mixing here is a high-fat milk and sugar, pasteurized best.
Syrup used here is the smell of nuts (caramel, hazelnut, caramel), should not be used as fruity (strawberry, blueberry ..)
Materials:
30 ml espresso
30 ml milk
10 gr vanilla powder
1 12oz glass stones
15-20ml Syrup
Preparation tools: coffee grinders grind stone (see Best Cheap grinder grinders market)
The preparation steps:
Step 1: Pour the mixture into a blender and up.
Step 2: Spray cream and caramel sauce and decorated with chocolate sauce or whichever you want.
Step 3: Make the cream sprayed on top, you see HOW whipping cream
(You can change the position of your syrup with Hazelnut Caramel, Cinnamon, Vanilla, Iris, Macadamia Nut)
Hope this post in the post mixing can take away cafe with a cup of coffee to help you greasy grind stone in the hot summer days.